Our online store is currently under construction.
To place an order please call
Customer Service at 205-663-6350.
Inventory is updated daily
If SOLD OUT please check back tomorrow
We are not allowing customer pickups at this time. This is helping us streamline our operations and get as much product out the door as quickly and as safely as we can.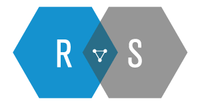 Research Solutions®
For nearly 50 years Research Solutions has provided a wide range of specialty chemicals to businesses across the United States. Unwavering in our focus on our core values - Integrity, Quality, Stewardship, Service and Discovery - we strive every day to provide the best solutions to meet the unique needs of each client we serve.
Hand Sanitizers are 100% Made in the USA
Rite-Kem Hand Sanitizer Safety Data Sheet
Visit Research Solutions